Our Story
Welcome to Bees & Berries Escentuals, where our journey begins with a deep love for crafting and the beauty of the natural world. Our mission is a heartfelt tribute to the wonders of nature, and we're guided by a profound respect for its gifts. At Bees & Berries, we honor nature by using the purest, natural, and organic ingredients to create products that bring the essence of the great outdoors into your daily life.

Our purpose is simple: to enhance the aromatic tapestry of your world. Join us in celebrating the captivating aromas that nature generously provides. Thank you for choosing Bees & Berries Escentuals, where the harmony of nature meets the art of scent.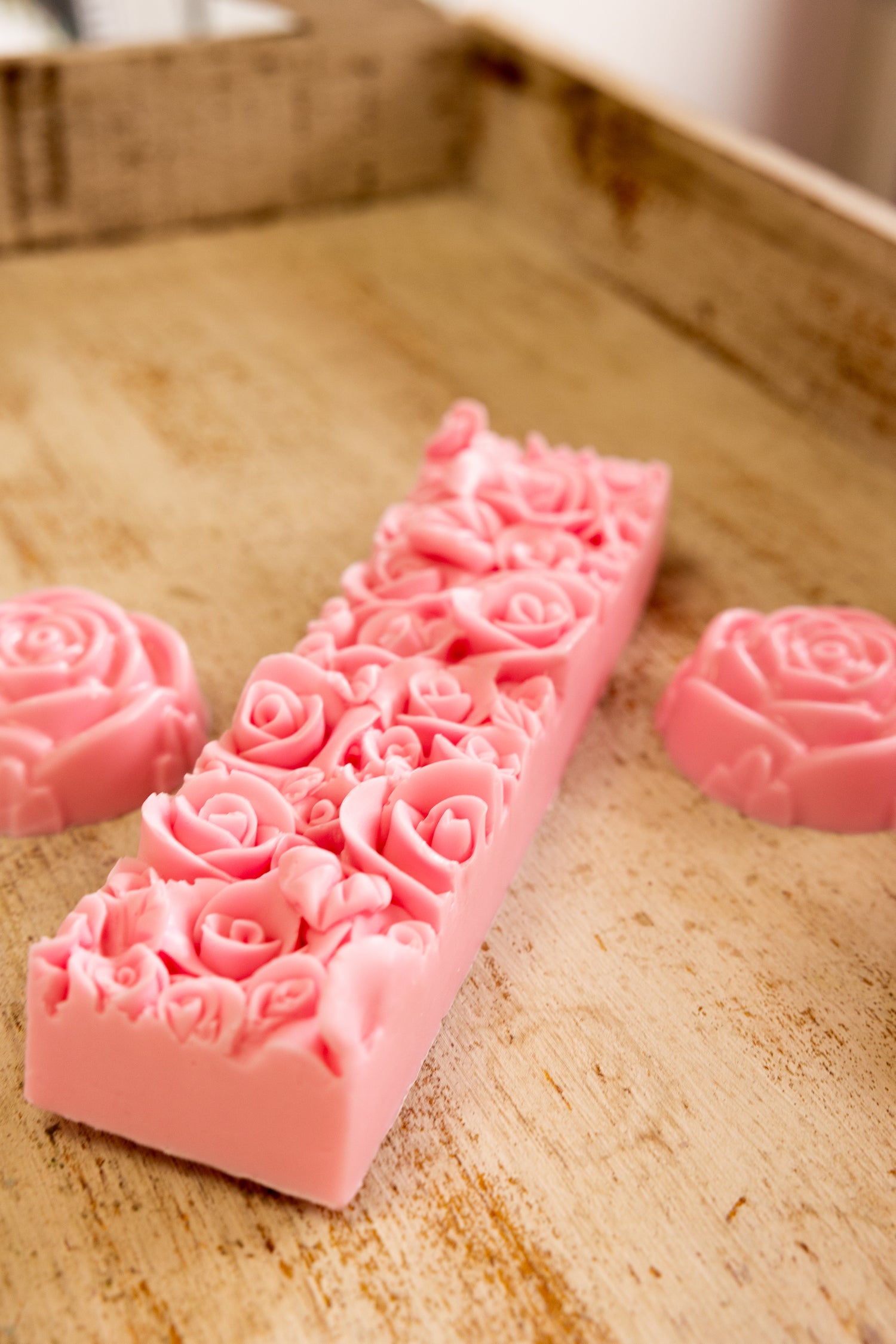 Benefits of Goat-Milk based Hand & Body Soaps
Indulge in the luxury of our hand-crafted goat-milk soaps. These organic creations offer gentle, moisturizing care for your skin, leaving it soft, smooth, and beautifully hydrated. Rich in vitamins and antioxidants, they're perfect for sensitive skin, providing natural radiance with every use.
Explore More
Meet Rebecca Flores-Martinez
A retired high school science teacher with an unwavering passion for the wonders of the natural world, our founder embarked on a journey to create Bees & Berries Escentuals.
Inspired by her deep respect for nature's gifts and her commitment to using natural and organic ingredients, she has lovingly crafted a brand that blends the art of scent with the wisdom of science, inviting you to experience the beauty of nature in every product.
Party Favors
Elevate your celebrations with our personalized party favors! Whether it's baby showers, bridal parties, weddings, or corporate events, Bees & Berries Escentuals adds a touch of natural elegance to your special moments.
Our small, artisan-crafted soaps make for charming and thoughtful gifts that can be customized to suit your event's theme. Let us help you create unforgettable memories, one beautiful scent at a time.